An entertaining and informative tour of an outstanding landscape in the north Cambrians, taking in the superb viewpoint of Foel Fadian and the two very different lakes of Glaslyn and Bugeilyn
Following this audio trail you can find out about the natural and human history of the area as well as the story of the Pumlumon Project and what Montgomeryshire Wildlife Trust are doing now to change land management practices. These changes will help to enhance the wildlife interest of the area and to increase biodiversity, thus making the area more attractive for everyone.
To get the most out of the walk, download the 10 audio files below before you do the walk. You can also download a trail map and detailed route directions and print them out yourself. Ensure you read and follow the health and safety guidelines below before you set out.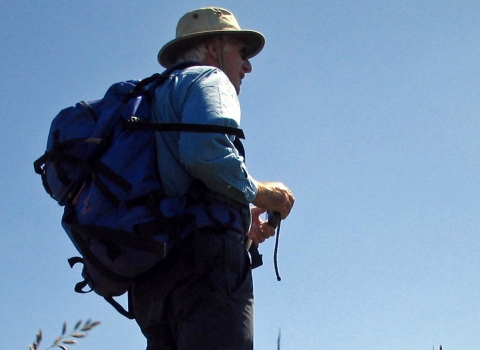 Walk details
Length: 6.5 miles/10.5 km; allow three to four hours excluding stops
Grade: Moderate: about 825ft/275m of ascent, some over open hillside undefined on the ground; this section is now waymarked (yellow posts). The rest is mostly on defined tracks or paths, including part of Glyndwr's Way.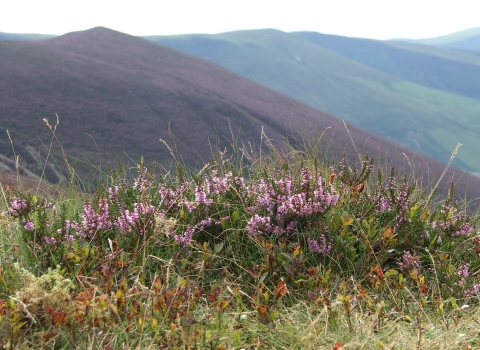 When to go
The audio trail may be walked at any time of your choosing, but is best walked in fair weather in spring, summer, or autumn. We recommend you take account of the weather forecast, particularly if you decide to go in winter. The Pumlumon Plateau is high and exposed and weather conditions change rapidly. In low cloud or mist, visibility is greatly reduced (so are the views!) and you could easily get lost unless you can use a map and compass. You need to allow for wind chill and driving rain.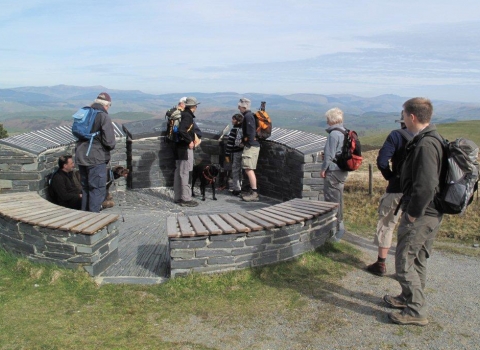 How to get to the start
The audio trail starts at the Wynford Vaughan-Thomas memorial at SN836959).
From Machynlleth: take the mountain road towards Staylittle and Llanidloes. Follow this for about 8 miles, climbing steeply on the final stretch. You will see the memorial on your right just after you cross a cattle grid.
From Llanidloes: take the B4518 signposted to Staylittle and Llanbrynmair. About a mile and a half past Staylittle, there is a left turn towards Dylife and Machynlleth. This is the mountain road. Follow this for about 5 miles until at the bottom of the first steep descent you will see the memorial on your left.
There is limited roadside parking, so please park carefully.
You can stream the audio files below. To download them, right click on the relevant bar and choose 'Save audio as.."
01 Wynford Vaughan Thomas memorial
02 Foel Fadian
03 Owain Glyndŵr
04 Glaslyn Nature Reserve
05 Glaslyn lake
06 I know it looks odd...
07 The ravine
08 The beasts that shape the landscape
09 Bugeilyn Farm
10 Ditch blocking