An ambitious new project to save the rare Pearl-bordered Fritillary butterfly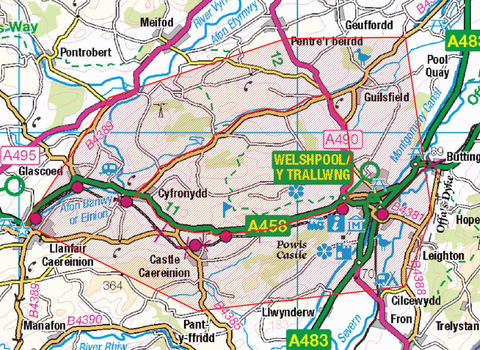 The Pearl-bordered Fritillary butterfly (PBF for short!) is sadly now rare in the UK. In Wales, there are just eleven known sites and eight of those are in Montgomeryshire. The Welsh stronghold for the species is the Welshpool area, where five nearby sites form a connected colony, known as a meta-population.
For over 20 years, Montgomeryshire Wildlife Trust has been working with the landowners on these sites, to ensure the habitat is managed appropriately, as well as monitoring the butterfly numbers. (find out more about this here). This work has successfully maintained the population, but it remains under threat; without annual practical habitat management these sites would quickly be lost.
It is time to look at the bigger picture and we need your help!
If we work together, we can create a well-connected, wildlife-rich landscape, bringing new opportunities for the PBFs and much safer routes between sites. These changes will not only help PBFs, but also pollinators, birds, flowers and much more. By bringing more nature into this area, we can also help mitigate climate change, improve air and water quality and reduce flooding. People are nature too - we are beginning to understand how vital nature is for our health & wellbeing – we want to help bring the local community closer to nature and improve the landscape for all.
The Pathways for Pearls project area through the seasons; all photos © Tamasine Stretton
I dream of one day luring PBFs onto the violets in my garden and I am already managing an area specifically with that in mind. We can all take simple actions like this and collectively make a huge impact.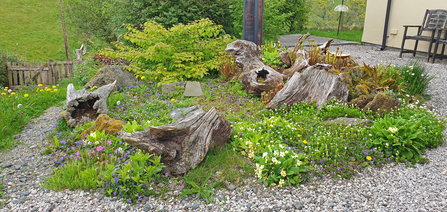 How can I help?
Whether you manage a window box or acres of land, every single person can take actions to help wildlife and we are here to help. If you live, work or go to school in the project area shown above, please contact Tammy, by emailing tammy@montwt.co.uk and share this page with your neighbours.
We can offer a FREE site visit, carrying out a survey of the existing wildlife and providing land management advice. We can also offer funding and hands-on support towards habitat creation and/or management.
Live outside the area, but want to help?
Wherever you live, you can help address the biodiversity and climate crises. Here are some ideas to get your started.
This project is currently un-funded; we need support to achieve our ambition. We are actively seeking funding. You can donate to the project by clicking here or contact Tammy below.