Butterflies of Montgomeryshire
Find out which species of butterflies call Montgomeryshire home
Montgomeryshire has 33 species of butterflies and many of them can be seen on our nature reserves. We are very fortunate to have the strongest population of one of Britain's rarest butterflies in the area - the Pearl-bordered Fritillary; find out about our work for this species. Other rare/uncommon species found in the area include Grizzled & Dingy Skippers, Small Pearl-bordered Fritillary, Grayling and Wall Brown. Some species are considered more common and widespread, but are easily over-looked and could be declining, such as Purple Hairstreak, and White-letter Hairstreak. Whilst many butterflies are declining, climate change is also helping some species to expand their range; Essex Skipper has recently been confirmed in the area and Marbled White has been seen once. Please do send your butterfly sightings in, to help us understand these changes better.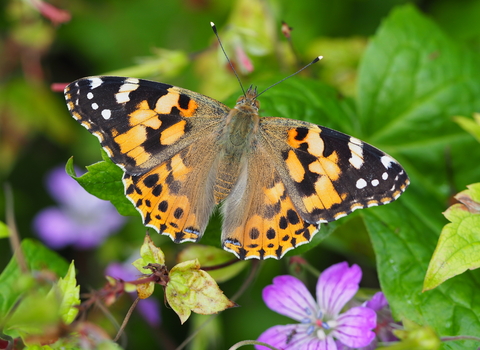 2021 Montgomeryshire Butterfly Atlas
Find out more about the distribution, habitat preferences and more of Montgomeryshire's butterflies, courtesy of Douglas Boyes.
Read the report
Browse Montgomeryshire's butterfly species
Best MWT nature reserves for butterflies
Help butterflies