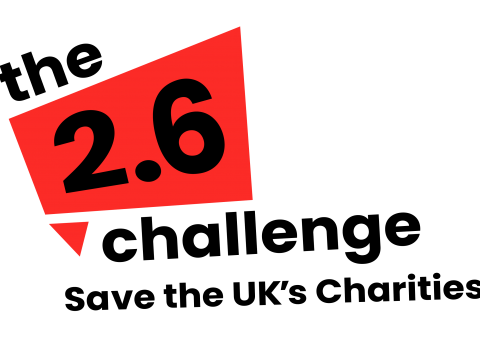 The 2.6 Challenge
The Covid-19 lockdown has had a devastating impact on charity fundraising. Montgomeryshire Wildlife Trust can only deliver its vital conservation and engagement work if we receive sufficient funding and our predicted income for the year has taken several major blows due to the pandemic.  We know that lots of you want to help and with the 2.6 Challenge you can support your local wildlife and have fun doing it!  Visit Virgin Money Giving https://uk.virginmoneygiving.com/giving/events/twopointsix/ for inspiration and to register your page.  Perhaps you could run 2.6 miles or record all the birds you see in the garden in 26 minutes.
If you search for Montgomeryshire Wildlife Trust on the Virgin Money Giving website you will be taken to the Dyfi Osprey Project - Montgomeryshire Wildlife Trust page. To avoid incurring additional costs, we are using the existing Dyfi Osprey Project account; rest assured that all the money comes to MWT and will be used wherever it is needed most.
Can't think of a challenge but still want to help?  Join as a member or donate directly instead.
Discover Montgomeryshire's wild side
Protecting Montgomeryshire's wildlife for the future
Since 1982, Montgomeryshire Wildlife Trust has been dedicated to the conservation of wildlife and wild places throughout this special, often unnoticed part of mid Wales.
Take a look at some of our current projects below.
...all our lives are better when they're a bit wild.
Keep in touch
Follow us on social media for the latest news, events and sightings.