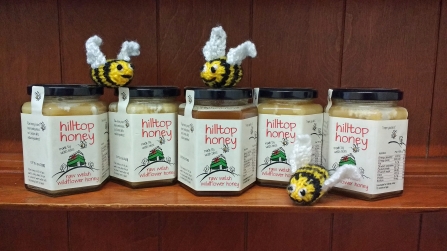 MWT and Hilltop Honey are working in partnership to help the Bees of Montgomeryshire and its other wildlife too!
Hilltop Honey have put hives on some of the Trust's nature reserves to take advantage of the fabulous wildflowers, heathers and flowering plants which live there.
They will also give 5% of the profits from their Raw Welsh Wildflower Honey to MWT
Buy a jar of delicious Hilltop Honey today and support this sweet deal!