Go WILD with Montgomeryshire Wildlife Trust
30 Days Wild 2020 is now over! But don't worry, you can Stay Wild anyway! Browse our website for ideas and check out our social media channels too. Wildlife is endlessly fascinating, so we are never short of material!
Check back next April/May to hear about 30 Days Wild 2021!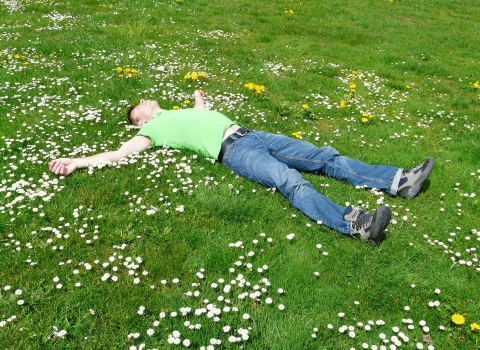 What is 30 Days Wild?
30 Days Wild is a fun, feel-good challenge run by The Wildlife Trusts every June. Back for its sixth year, it brings people closer to nature where they live, taking small actions that can collectively have a big impact! From little things such as watching a bee from your window or feeding the birds, to giving up single-use plastics for a month or digging a pond in your garden: every Random Act of Wildness counts. If you want to see what others are getting up to, just check out #30DaysWild on social media.
What's in your 30 Days Wild pack?
When you sign up, you'll be able to download a host of goodies to help you plan your month. You'll have a wallchart, wildlife bingo, an activity passport and a nature table template. We'll send you lots more resources leading up to June too, from instructions for baking hedgehog cupcakes to a beginner's guide to wildlife photography.
What is a Random Act of Wildness?
A Random Act of Wildness is any thing that you can do in an average working day to bring a little nature into your life. They can take a few seconds, a few minutes, or if you lose yourself completely, a few hours! We've put a few ideas below - but you can make up your own, too!